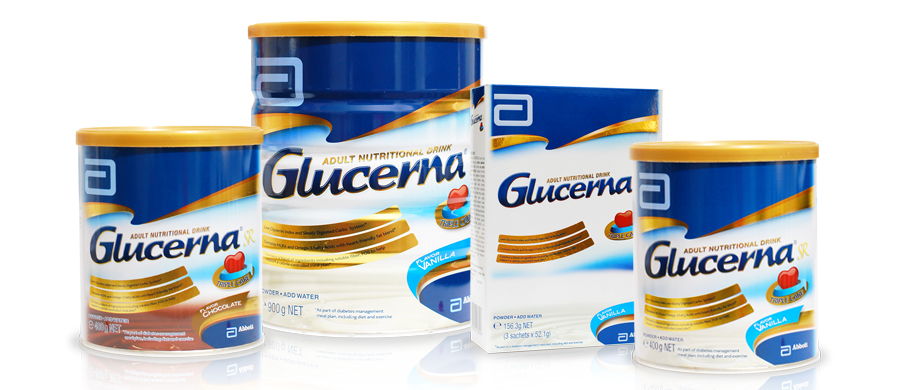 Glucerna SR Triple Care is a specialized nutrition that features a unique blend of ingredients, clinically proven to help manage blood sugar, prevent cardiovascular risks and maintain a normal weight.

Its formulation is comprised of a low glycemic index, slowly digested carbohydrate system, a unique heart-friendly fat blend rich in monounsaturated fatty acids and Omega-3 fatty acids and fiber. It may be used as a meal replacement or as part of a diabetes management plan.

Glucerna SR Triple Care is lactose and gluten-free.

For more instructions on how Glucerna SR Triple Care may be consumed, consult your doctor or dietician.

To know more about Glucerna SR Triple Care, contact:

Manila: 995-1555

Toll Free Number: 1-800-10-995-1555
Website: www.ph.abbott
Email: familyties.ph@abbott.com