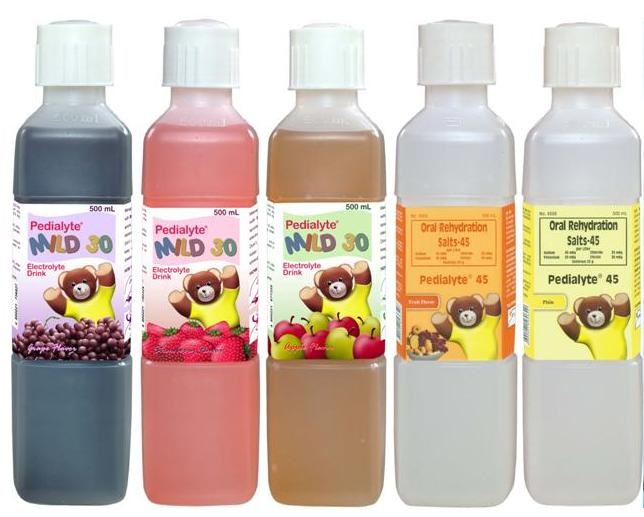 Pedialyte is a flavored, ready-to-drink, Oral Rehydration Solution that provides children with the appropriate amount of electrolytes and fluids they need during mild to moderate dehydration.
Pedialyte Mild 30 is an electrolyte drink for the management of "hydrostress" conditions experienced during active play, prolonged sun exposure, extreme heat and humidity among kids.

Pedialyte 45 helps manage mild to moderate dehydration by restoring fluid and electrolyte loss during episodes of gastroenteritis, vomiting and diarrhea.

To know more about Pedialyte, contact:
Manila: 995-1555
Toll Free Number: 1-800-10-995-1555
Website: www.ph.abbott
Email: familyties.ph@abbott.com