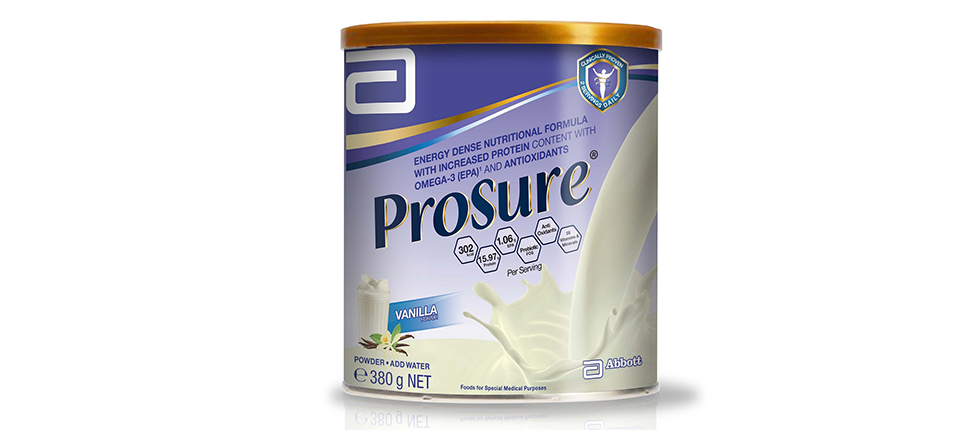 ProSure is an energy-dense, high protein nutrition with EPA*, specially designed for patients with cancer-induced weight loss or weight loss due to cancer therapy. The recommended number of servings per day is 2 glasses to obtain the therapeutic dose of 2 grams of EPA.
ProSure is lactose and gluten-free.
*Eicosapentaenoic acid, an omega-3 fatty acid.
To know more about ProSure, consult your physician or contact:
Abbott Hotline: (02)8995-1555 or 1-800-10-995-1555
Operation Hours: Monday to Friday, 8am to 8pm; Saturday 8am to 5pm except Sundays and Holidays
Email: familyties.ph@abbott.com